As much as our face needs regular scrubbing so does our body, especially in winters. During this season, our skin gets more dry and patchy and when we skip scrubbing, it gets thick and uneven.
The dead skin clogs the pores of the body which doesn't let the moisturizer sink into it. Also, scrubbing will help to remove ingrown hair. So, it is important to include a body scrub in your regime.
Make sure not to use very harsh scrub as it may damage the dry skin. Always use a moisturizer post using a scrub or else use an oil/cream based scrub. This will not only scrub off the dead skin but also make keep it soft and moisturized. If you are looking out for some effective products to try, then I have listed down some of them.
1. Biotique Bio Papaya Revitalizing Tan Removal Scrub – This is actually a face scrub but its granules are gritty which can be used as a body scrub too. It has a creamy base which gently makes the skin smooth and papaya helps to remove dead skin cells and tan. Also, biotique products are ayurvedic recipes, so this product is safe for sensitive skin too. Click Here To Buy.
Price – 199/-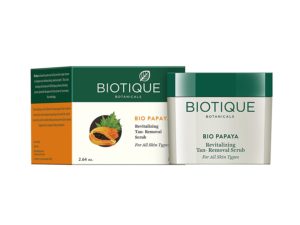 2. Bio Care Shea Butter Body Scrub – Shea butter is a treat for dry flaky skin and the perfect ingredient to lock in the moisture in such a cold weather. Having a scrub with Shea butter base would be the perfect combination. This is one of the most affordable scrub which will deeply cleanse and moisturize the skin. Click Here To Buy.
Price – 207/-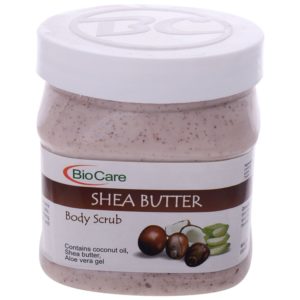 3. Patanjali Apricot Scrub – Once again, I am recommending a face scrub but I find it more suitable for body as its granules are not that soft for the face. Apricot and Aloe Vera are very good for the skin and the best thing I like about this product is that it is very effective in getting rid of the ingrown hair. Click Here To Buy.
Price – 60/-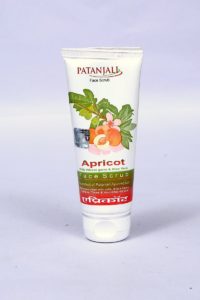 4. Vaadi Herbals Face & Body Scrub – If you are looking for some herbal and Ayurvedic formula based scrub, then I would recommend this body scrub. It has walnut extracts to remove dead skin and contains vitamin E oil to give a soft texture to the skin. It is also one of the inexpensive scrubs which I have found. Click Here To Buy.
Price – 350/-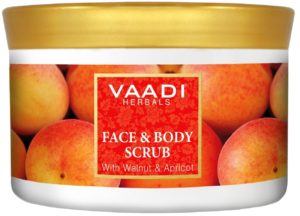 5. FabIndia Neem Tulsi Gel Scrub for Face and Body – If the  ingrown hair have caused inflammation and redness on your body, you may use this scrub. It contains Neem and Tulsi to reduce the inflammation and prevent any further infections.It has a gel base which is very gentle in removing the dead skin. Click Here To Buy.
Price – 390/-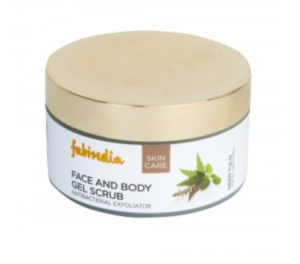 Since, the skin on the other body parts is not as sensitive as that of the face, one can do body scrubbing quite frequently. You may do it once a week or on alternate days depending upon your skin sensitivity. Also, do exfoliate your body a day before waxing that will also help to get rid of ingrown hair.
If you find this post useful, do let me know in the comment section below.
Share if you like this post